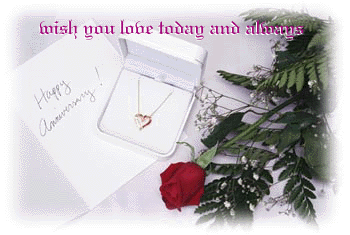 To: Mr & Mrs. Subramanian
From: Nirmala Dear ma!!!


How are you all...am fine here....

I heard that today's your 30th Anniversary...


Please accept my hearty wishes on this

great day!!!!


Please convey my regards to all...


Yours lovingly,

Nirmala....


PS: what is today's specialma.....

Anything delicious sweet.....My

favourite is "adirasam" can you please

do this and send for me......